Home Living
An innovative and independent residential option for people living with a variety of disabilities.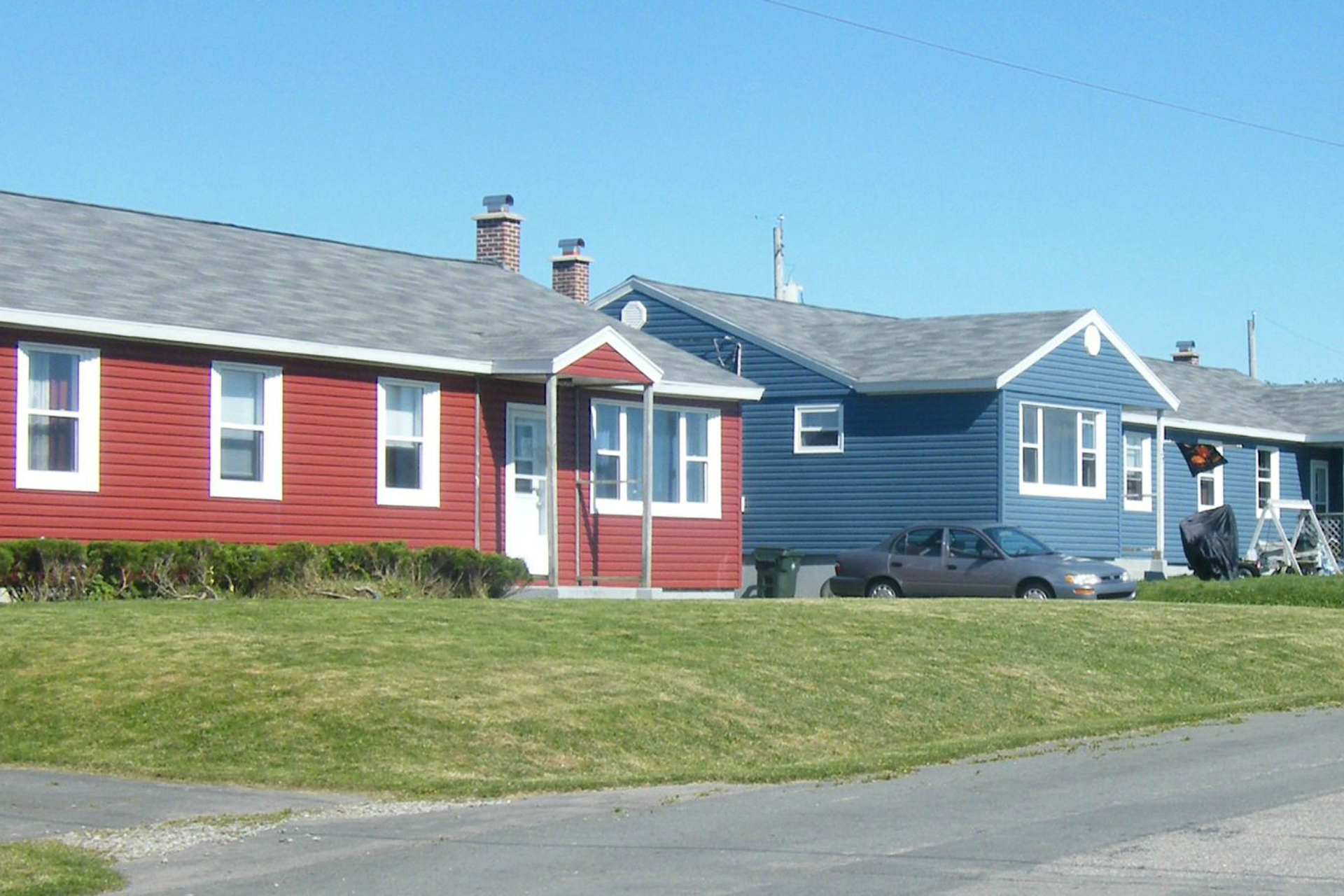 A caring, welcoming environment
Home Living Limited was established by New Dawn in 1991 when it refurbished a number of duplex units, each accommodating three tenants on one side and their care-giving family on the other. Each tenant has their own bedroom which they personally furnish and decorate, as well as a shared bathroom, kitchen and living space. The caregiver has both interior and exterior access to the tenant unit and is able to keep constant contact through a monitor.
Through the Nova Scotia Department of Community Services, Caregivers (and their families) are contracted by Home Living to look after one to three people with mental, physical, or emotional challenges. These caregivers care for individuals in duplex units managed by New Dawn Enterprises at Pine Tree Park Estates, a decommissioned military base on the outskirts of Sydney.
A home environment, a family atmosphere, and a sense of independence and freedom, together with affordability, make Home Living especially appealing. Our program represents a significant departure from traditional institutional care.
Services
Through New Dawn Home Living Ltd., individuals receive Level One (supportive) care. Our highly trained staff meet all seven competencies related to Level One care and are committed to giving each and every Home Living client the attention and care they deserve.
We strive to provide the necessary support to ensure that our clients can continue to live as independently as possible. Individuals living with disabilities are provided with the security of approximately 12-hour care primarily throughout the evening/night, however, care can be adjusted based on client need. Our goal is to assist our clients to maximize independence in their instrumental activities of daily living. Our clients have the option to prepare their own meals, do their own laundry, and participate in house-cleaning throughout the duplex, or receive assistance from our staff.
Additional features of the Home Living program at Pine Tree Park Estates include:
All utilities, including cable television.
Transportation to and from doctor appointments.
Around-the-clock security and safety.
Planned social and recreational activities.
Easy access to public transit.
Not wheelchair accessible but accessible for people with other mobility issues.
Contact Info
Michael Nearing
Administrator, New Dawn Guest Home & Home Living
902-539-2221
[email protected]
NS Department of Community Services
In order to receive our Level One (Supportive Care) services, individuals must be a client of the Nova Scotia Department of Community Services (DCS).
To find out more information on DCS and how to become a client, please visit novascotia.ca/coms.