Accreditation
We are Cape Breton Island's only accredited Residential Care Facility for persons with disabilities.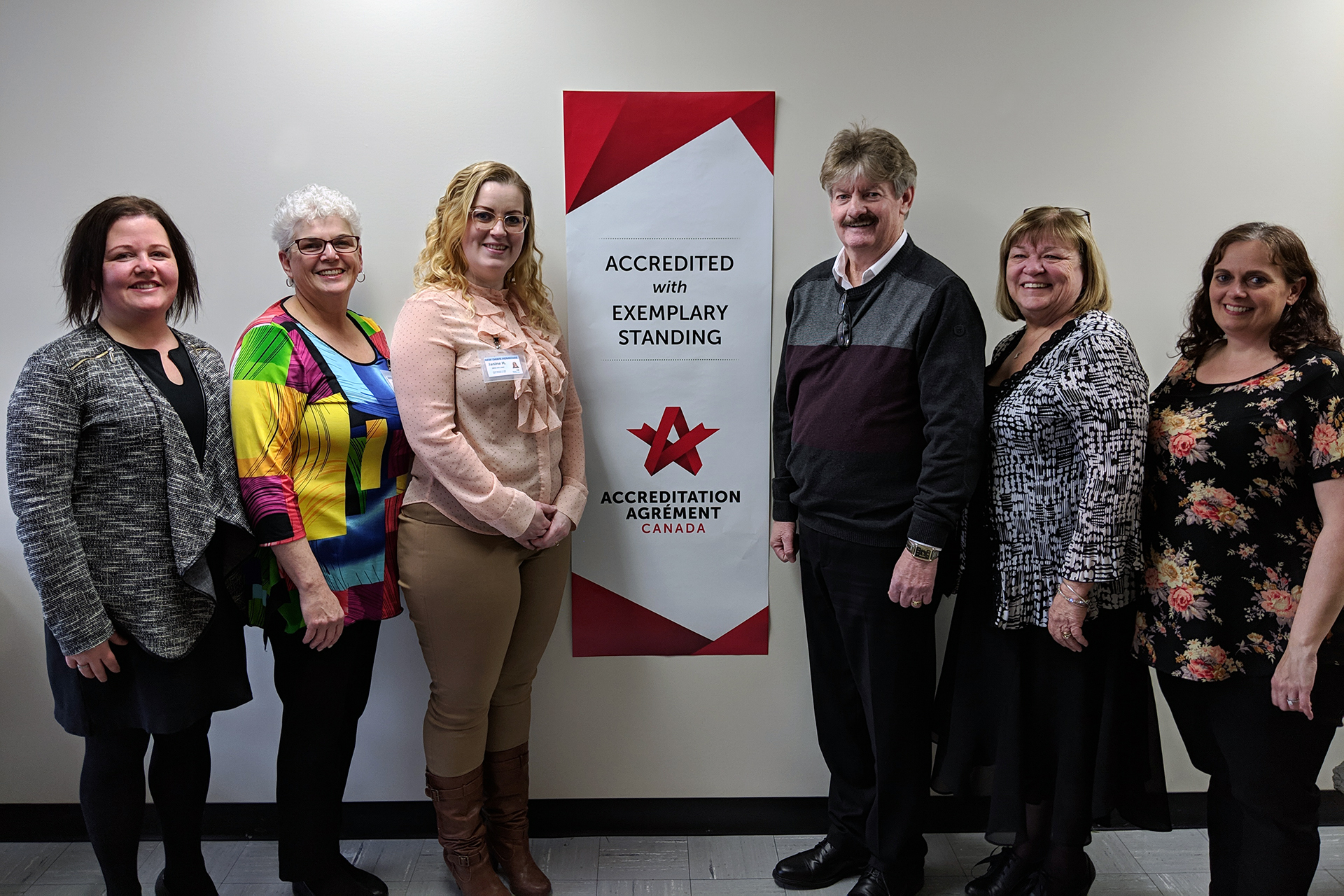 Exemplary Standings
We are Accredited with Exemplary Standings — the highest possible quality rating — by Accreditation Canada in their Qmentum program.
Accreditation Canada is an independent not-for-profit organization that shares global best practices and sets national standards for quality and safety in healthcare. In February 2019, Accreditation Canada's survey team spent three days evaluating New Dawn's Guest Home and Homecare services, policies, and procedures against recognized best-in-class national standards.
For New Dawn Homecare and the New Dawn Guest Home, pursuing accreditation was a logical extension of both organizations' commitment to client care, well-being, safety and service quality.
Among Accreditation Canada's report findings are that:
New Dawn Enterprises has gone beyond the requirements of the Qmentum accreditation program;
One of New Dawn's major successes is its unwavering focus on engaging the community to create and support a culture of self-reliance within a population health paradigm;
Client-centred care is the foundation of New Dawn Homecare and Guest Home; and
They are exemplary leaders who are committed to creating a learning organization where continuous improvement is an ongoing principle of quality.
The accreditation award is valid through to 2023.
"Participation in the accreditation program continues to be an important part of the growth and evolution of both New Dawn companies. I am very proud of everyone in the organization, they work incredibly hard to make sure we provide our community with health care services that are safe, effective and of the highest quality."
—Rankin MacSween, President/CEO, New Dawn Enterprises
Contact
For more information, please contact:
Michael Nearing
Administrator, New Dawn Guest Home & Home Living
[email protected]
902-539-2221